Download the Latest Version of SIS Punjab App
Simply Install the SIS Punjab APK on your school tablet or download it on your personal mobile if you want a mutual transfer from your current school. SIS Punjab apk latest version 5.3.9 is available for download.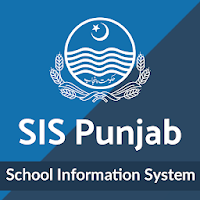 Are you worried about downloading the latest version of SIS Punjab APK or finding it difficult to get a download link? We have provided you the latest version of SIS Punjab. The current version of this application is 5.3.1. The previous bugs and errors are fixed and you can easily enter the data of out-of-school children. The current enrollment tab functionality is enabled and you can easily enter the complete information of students with new admission. The APP was developed by Punjab Information Technology Board back in 2018 to kickstart the digital Punjab drive.
How to install SIS Punjab APP
The installation process is not a complex one, with the download link you can install the SIS Punjab in less than 5 minutes.
Download and Save the SIS APP on your android device for future needs.
You can get the download link by clikcing on the download button.
The installation process starts, watit for download to complete.
Your Security System on your phone or tablet seeks permission to install from untrusted source
Allow the persmison to finalize the installtion process.
Aftr finishing installation. Open the SIS Punjab App.
SIS Compatible Devices
What devices are compatible with SIS Punjab APK?
The SIS Punjab is specifically built for android platforms and the devices with android 4.1 or higher are compatible to install. The iOS users are asking repeatedly for this version but officially it is not present on the app store.
How to update the SIS Punjab App?
As soon as the developers introduce the latest update, simply click on the update button on your play store or visit our website for the latest update.
Sis app is very convenient for doing online transfer.